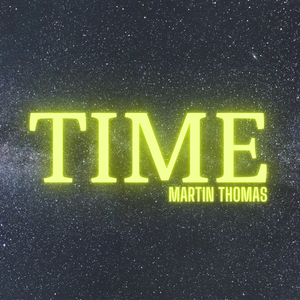 It's been a while, but finally there's some great news approaching the musical horizon!
In December 2021 Martin Thomas is releasing new original material. His first new single 'Time' taken from a forthcoming new full lenght album named 'From Here on Out', which is set to be released in 2022. More information will follow.   
'Time' is a classy uptempo 80's inspired pop/rock tune, but still a little less ordinary in its 'Bowie' inspired arrangements. With musical contributions by bassist Max Maxwell and violinist Annie Leeth, this song shows a slightly different side of Martin Thomas songwriting. 
The single will also feature a special radio-edited remix + extended remix of the song. 
The official release date of 'Time - The Single' has not been settled, but it arrives in December. We'll keep you posted.