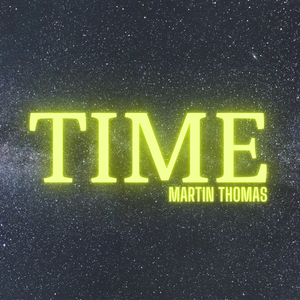 It's been a while, but finally there's some great news approaching the musical horizon! 
In 2022 I'll be releasing new original material. My first new single 'Time' is taken from a forthcoming new full lenght album named 'From Here on Out', which is set to be released in 2022. 
'Time' is a classy uptempo 80's inspired pop/rock tune, but still a little less ordinary in its 'Bowie' inspired arrangements. With musical contributions by bassist Max Maxwell and violinist Annie Leeth, this song shows a slightly different side of Martin Thomas songwriting. 
The single will also feature a brand new remix by producer Mike Jolly and new relativity remixes by remixer Sangarang.
I'm really looking forward to share this new music with you all! 
The official release date of 'Time - The single' is March 16th 2022.